Founded in 1964 by René AUDOUBERT, in its infancy our company practices logging and some sawing.

The activiy, focused more on logging until 1976, expands with the creation of a sawmill that starts in 1981 with 3 employees.
Jean-Alain AUDOUBERT joins the company in 1985.
In 1992, new sawing equipments are installed in a 3 000 m2 building. A warehouse is built in PORTET SUR GARONNE in 1995.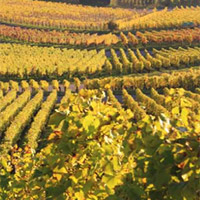 In 2000, the mill is modernized in order to quickly transform a large quantity of fallen trees left by LOTHAR, the storm that devastated France and caused major damage in December of 1999.
AUDOUBERT STAVES is created following the buyout of EFTB Staves in Montlieu-la-Garde (Charente-Maritime, France) and its 3 employees.
The connection with the wine industry comes naturally.
The friendship between two passionate men, a winemaker, and a logger gives birth to a project to develop the use of chips in wine.
The first trials are made on the 2008 harvest.
In 2012, in partnership with Doreau Cooperage, we decided to develop the Australian and New Zealand market.
After two years of market research, and business development in Australia, we decided to create Quervin Pty Ltd, with offices in Sydney, base for the development of the Asia-Pacific market.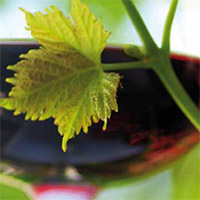 QuerVin's products are the perfect match between tradition and innovation.
Our knowledge of wood combined with our love for good wine will make the use of our chips a guarantee of quality for your production.
Xavier JAUBERT, winemaker in LADAUX (Gironde, France):
Annual production of more than 7000 hectoliters sold in 32 countries.
6 different labels of origin in Bordeaux :
Bordeaux, Bordeaux Superior, Entre Deux Mers, Côtes de Bordeaux, Graves, Cérons
« We have been using oenological chips for our harvest fermentations since 2008: air seasoned chips particularly increase the aromatic intensity and decrease the astringency. They are ideal for their sweetness aspect.
For wine maturation in white as well as in red wines, the different roasts bring us a very interesting range of aromas: vanilla, chocolate, toast… They amplify the plump and the structure of the wine.
Complementary to our production in barrels and fairly simple to use, chips are ideal to improve the quality of our wines and thus at best satisfy our French and international customers. »